Who are you: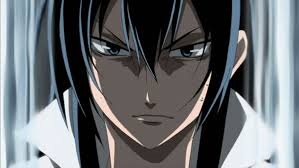 Name: Hotaru Uchiha
Gender: Male
Age: 19
Birthday: March 14th
Clan: Uchiha
Bloodline: (Both Uchiha and Senju) Rinnegan
Village: Former Konoha / Missing-Nin
Rank: Jounin / Missing-Nin
Element(s): Katon and Raiton
Specialties: Dōjutsu
Your Appearance:
Height: 5''6
Weight: 120 lbs
Hair: Fairly long, Raven black
Eyes: Rinnegan
General Appearance: Hotaru has tall slender figure with long smooth raven black hair going down up until the shoulder. He wears a gray vest followed by what seams to be a black robe ranging from feet to midway trough the vest.
He carries a neutral look on hes face not showing off any trace of emotions.
Your Information:
Personality: Hotaru is a calm and relaxed individual. He doesn't show ant hatred or Liking towards anyone. Everyone who ever got chance to talk to him agree that he is perfectionist but lack of emotions makes shivers go down your spine. He is hard to anger or provoke but he is very quick to judge.
Never following rules of villages or nations he decided to follow hes own rules no matter of others opinions. He is stubborn and never gives up On hes goals.
He likes Sushi. Not much else is left for him to like becouse he has lost it long ago.
A lot of thinks he hates are also things he hates careless people becouse that is what killed people close to him long ago. He also hates people who pick on weaker and these who take pride in revange.
Hes motivation is to find out what is the reason of him being on this world and learn if anyone needs him
Hes fears also create haterad towards this. He's deepest of fears are losing ones close to him which would cause him to loose control over himself.
Backstory:
Hotaru is a child of Parents from both Uchiha and Uzumaki family. He never saw hes Uzumaki side as who he really was so he taken over name of Uchiha.
In hes youth he was a cheerful and Ambitious person. He was always popular and talented. He advanced from academy at age of 7 and became chunnin at age of 10. And became Jounin at age of 12. Hes sensei was Konochou Hatake and hes rival was Assou Uzumaki.
He activated hes rinnegan at age of 14 when he saw hes Sensei and Comrades die during mission. That was the very first time he ever lost control. Since then he left konoha.
After he left konoha he decided to try to find meaning of hes existence to prove to himself he wasn't just a tool in someone else's hands. He's heart grew Stone cold and he promised to himself he wont ever again make bound with someone just to experience pain of their death ever again.
(( Not totaly sure if i will add more. If i think of anything else i will update it but it is finished Unless stated otherwise.
Last edited by HotaruUchiha on Sat Mar 29, 2014 7:55 am; edited 2 times in total (Reason for editing : Updating)



Posts

: 8


Experience

: 40


Join date

: 2014-02-22


Location

: Different Hideouts

Ninja Scroll
Chakra Points: 100


Looks good as a wip but make sure it is formated in the right way. Use the form format when done.
Admin




Posts

: 151


Experience

: 695


Join date

: 2013-11-07

Ninja Scroll
Chakra Points: 700



_________________
''Rinnegan was curse in this world not once but twice. But even tho it caused so much pain and death. I will use it in way i think is right. Becouse i am person of my own and not Powerhungry ninja' -Hotaru Uchiha to the barman



Posts

: 8


Experience

: 40


Join date

: 2014-02-22


Location

: Different Hideouts

Ninja Scroll
Chakra Points: 100


Admin




Posts

: 151


Experience

: 695


Join date

: 2013-11-07

Ninja Scroll
Chakra Points: 700


Similar topics
---
Permissions in this forum:
You
cannot
reply to topics in this forum